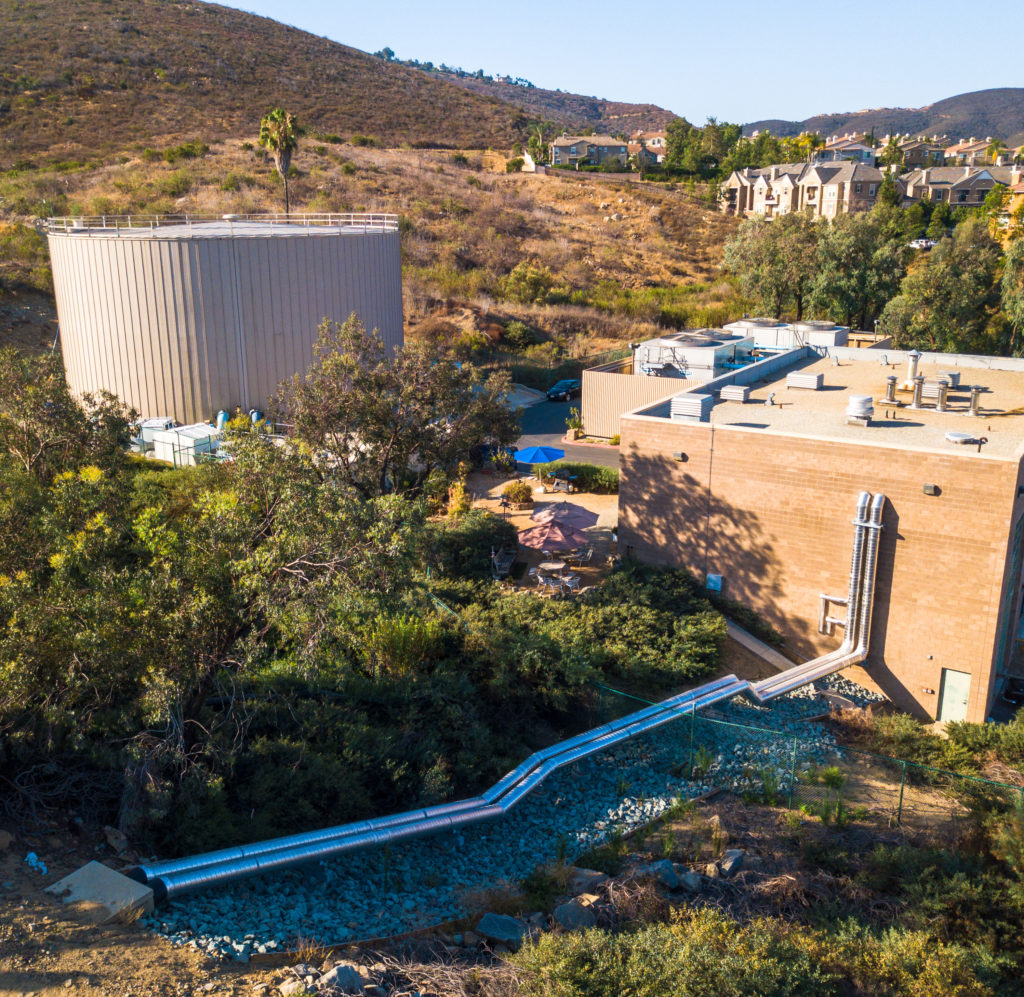 Immediate Release
Rachael Gonzalez, Director of Business Development, 619-561-8000, rlgonzalez@wcac.com
West Coast Air Conditioning Co., Inc. Receives ABC Excellence in Construction Award
California State University San Marcos, Central Pipe Replacement Project
EL CAJON, CA –CEO, Matt Fisher and West Coast Air Conditioning Co., Inc. (www.wcac.com) are proud to announce the receipt of a 2018 ABC award for "Excellence in Construction." ABC San Diego, known as Associated Builders and Contractors San Diego Chapter, hosts an annual event to recognize the top construction projects completed in the San Diego region for the year.
The award honors construction project teams that have contributed significantly to the advancement of commercial construction through improvements in innovation, safety, and design.
West Coast Air received the Excellence in Construction award for its completion of the California State University San Marcos Campus, Central Pipe Replacement Project. The project consisted of replacement of approximately 1400 lineal feet of heating hot water hydronic piping from the campus central plant to a utility tunnel located beneath a main access road and student parking. Work commenced adjacent to an existing pedestrian sidewalk. This project utilized the design build delivery method ensuring the critical aspects of pedestrian safety and traffic control were addressed. Steve Waters, Project Manager for CSU San Marcos stated, "WCA's collaborative efforts through the design phase into construction, avoided facility downtime and provided only positive impacts to the campus."
The Management Team from West Coast Air accepted the award. Matt Fisher WCA CEO, was quoted as saying, "I know how hard our team works continuing to exceed our client's expectations. We will always do what it takes to ensure our clients satisfaction. "
Held at the Hyatt Regency La Jolla at Aventine, the event showcased the great work of twenty-three projects in the San Diego area. Matt Fisher, CEO, Scott Golueke, Quality Control Manager and Kevin Strahler, Project Manager attended the event on behalf of WCA. All 3 gentleman are very honored to have been recognized among their industry peers.
ABOUT ABC SAN DIEGO
ABCSD is the San Diego Chapter of ABC National, a national association consisting of 75 different chapters across the country. ABC's members are mostly construction firms that specialize in industrial and commercial areas of construction. ABC focuses on promoting merit shop construction and the competition atmosphere that grants contracts according to merit. The Association also serves as the main contact for the merit shop construction industry with the various branches of federal, state and local governments.